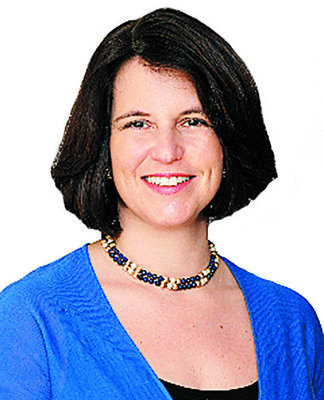 This week, the Democratic National Convention is being held — virtually. Normally, political conventions of both parties are a hot destination for politicos and journalists alike. The fun is not only in the nomination process but in the backroom meetings, large crowds and electric atmosphere. There are few things better than a crowd of thousands cheering as a speech is delivered live. While the speeches are written prior to the convention and delivered with the assistance of a teleprompter, there is still the chance that the speaker can ad lib, flub or connect instantaneously with the audience. There is also the chance that the journalists can grab headlines.
For example, John Chancellor, an NBC reporter, was arrested at the 1964 Republican National Convention. In 1968, CBS reporter Dan Rather was punched in the stomach by security personnel on the floor of the Democratic National Convention as anchor Walter Cronkite narrated. There will be no such drama this week at the Democratic National Convention, nor next week at the Republican National Convention.
The last convention I attended was the Republican National Convention in St. Paul, Minnesota, in 2008, when vice presidential candidate Sarah Palin introduced herself to the nation. The electricity in the air was evident as she delivered her line: "You know they say the difference between a hockey mom and a pit bull? Lipstick."
This year, both parties are holding a virtual convention. The DNC decided to use star power to moderate each evening: Eva Longoria ("Desperate Housewives"), Tracee Ellis Ross ("Black-ish"), Kerry Washington ("Scandal"), and Julia Louis-Dreyfus ("Veep") — assuming someone decided star power was better than personal connection. But personal connection, empathy, was the theme in former first lady Michelle Obama's speech.
Her prerecorded speech Monday night was a call for empathy, saying, "We cast our ballots for those who see our struggles." Her pitch: President Donald Trump does not have empathy for you and, therefore, cannot lead the nation.
We are in "a nation that's underperforming not simply on matters of policy but on matters of character," Obama continued. "Donald Trump is the wrong president for our country. He has had more than enough time to prove that he can do the job, but he is clearly in over his head."
For Obama, personality, empathy and elegance are more important than policy and performance. I'm guessing she ignored, rather than missed, the accomplishments of President Donald Trump. Recent accomplishments include the signing of the Great American Outdoors Act and brokering the historic peace deal between Israel and the United Arab Emirates.
Well, you might be thinking: "People really don't like Trump. He doesn't have the temperament to be president." But then, when you turn around and see the policy successes that are occurring, you realize that, while Trump's temperament might differ from that of his predecessor, he also has a different track record for getting stuff done. Performance, not empathy or elegance, is his focus.
On the Democratic side, the message is "I know Joe." We've already heard this from several speakers at the convention. The underlying message? "I know Joe, and Joe knows me. Vote for the guy with empathy."
While Joe might be empathetic, he recently appeared to be confused and bewildered while talking. Luckily for him, the virtual convention will allow for unlimited tapings of his convention speech.
But policy also matters. Let's take a look at Biden's pick for running mate, Sen. Kamala Harris, D-Calif. She was "ranked most liberal compared to All Senators" in 2019 by GovTrack.us. Harris was also labeled the "the least often compared to Senate Democrats" to join in bipartisan legislation.
A few examples: Harris declared her support for the gun buyback program last fall during a gun safety forum in Las Vegas. "We have to have a buyback program, and I support a mandatory gun buyback program," she said. "There are five million (assault weapons) at least, some estimate as many as 10 million, and we're going to have to have smart public policy that's about taking those off the streets but doing it the right way."
Just this month, Harris co-sponsored the Climate Equity Act with Rep. Alexandria Ocasio-Cortez, D-N.Y. This marks the first step toward a Green New World, one that would structure environmental policy through a racial lens.
The question becomes what is more important to voters: empathy and elegance, or policy and performance. The answer is probably nuanced. Both are important, to different degrees to different voters. It's up to each campaign to communicate how its candidate would meet the needs of the voters, and it's up to voters to vote for the one who best fills their requirements.
To find out more about Jackie Gingrich Cushman, and read features by other Creators Syndicate writers and cartoonists, visit www.creators.com.